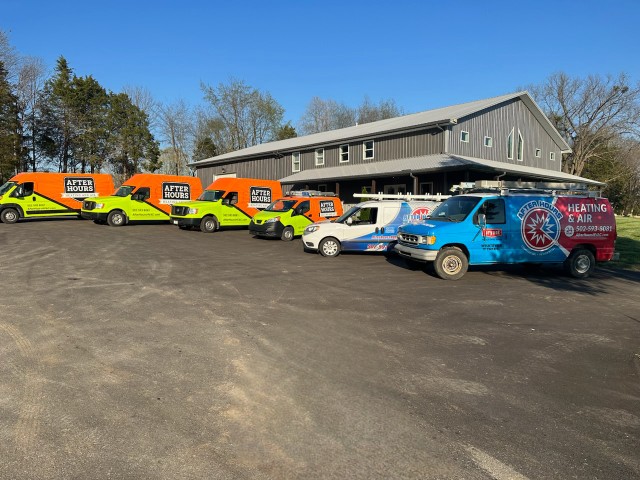 About After Hours
Heating and Air
After Hours Heating and Air

specializes in heating
and cooling for homes and businesses in, and
around, Louisville, KY.
Our team handles it all, from system maintenance and
repairs to new installs and unit replacements. We take
the time to ensure that even the smallest details and
finishing touches are done correctly, so you get comfort system that will last for seasons to come.
Best in the business. Friendly, HONEST, and concern for your situation. Stayed late so I could pick up a part and talked me through installation. Saved me $200. Definitely going to be who we go to in the future. Can't say enough about them. So tired of Drexler's extra and overcharges. If you want honest prices and great work this is the place. Once again they saved us from a miserable night in a house that was 87 degrees. My wife, kids and I are thankful there are still honorable people in this business.