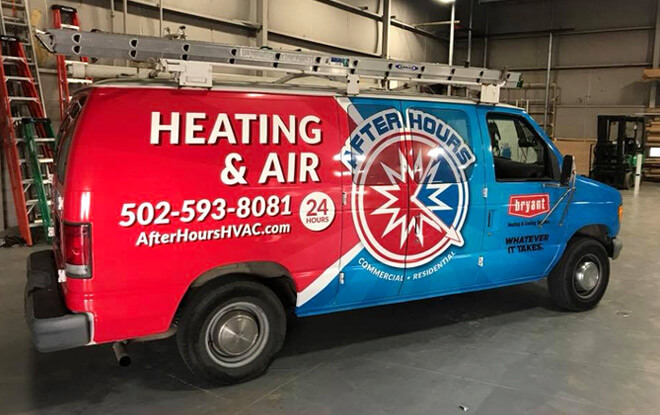 About

After Hours
Heating and Air
After Hours Heating and Air

specializes in heating
and cooling for homes and businesses in, and
around, Louisville, KY.
Our team handles it all, from system maintenance and
repairs to new installs and unit replacements. We take
the time to ensure that even the smallest details and
finishing touches are done correctly, so you get comfort system that will last for seasons to come.
My A/C went out on a 90-degree day. I have a baby and need it fixed ASAP. They were the first to call me back and showed up the same day on a Saturday during a holiday weekend. They arrived early and fixed it in no time. I didn't mind the $150 fee for showing up because they seemed fair and the total was $225 – which included a part that was broken. I would definitely recommend them! Thank you!