Home and Business Heat Pumps Services
Get an HVAC unit that does it all from After Hours Heating and Air near Louisville, KY! Heat pumps are an all-in-one cooling and heating system, moving thermal energy from one place to another.
In the summer it works like an air conditioner, removing the heat from your home and transferring it outdoors. During the winter it is the opposite, where heat from outdoors is transferred into your home to provide heat.
A heat pump is one of the most efficient central heating systems that can be used, and our main concern After hours of heating and Air is your comfort. We are going to provide you with the best product and quality possible to increase your home's value while reducing your energy bills. With 24/7 emergency heating and cooling repair services available, know that we'll be there to stand by our work when you need it most.
We start with the question; which heat pump is the best choice for your home or building? Every building is unique, even ones with the same floor plan, and can heat and cool differently than others. Our technicians go through the research and work to find your best options. Once you have selected the heat pump for you residential needs we will begin to install your new system, making it a hassle free experience.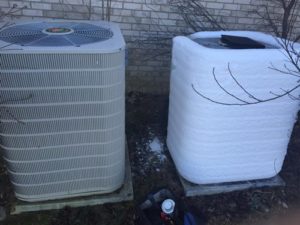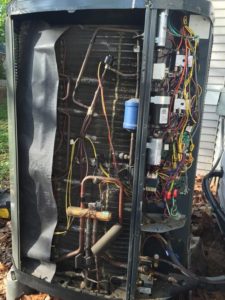 Emergency Heat Pumps Services & Repairs
There's never a good time for your heat pump to break, which is why we offer a 24/7 emergency heating repair service. We want to ensure that you have the service you need when you need it, especially during those winter months.
Service calls and check-ups on your heat pump can save you money! Finding problems with your heat pump in the early stages allows technicians to quickly fix the problem before any damage occurs to your system. We provide service and maintenance to all brands of residential heat pumps.
The experienced technicians at After Hours can handle all types of minor and major heating pump repairs for Residential customers. Let the experts in residential heat pump repairs make it easy with fast and friendly service. We will have your home and family feeling comfortable in no time.