Humidity Control In Shepherdsville, Mt Washington, Louisville, Jeffersontown, KY and Surrounding Areas
Humidifiers And Dehumidification Systems In Shepherdsville, KY
Dry air can cause a number of symptoms including sore throat, itchy skin, and a stuffy or dry nose, but air that is too humid can be breeding ground for mold, bugs, and rusty surfaces. Keep you building under control with humidifiers and dehumidifiers from After Hours Heating and Air.
Most of the symptoms of air that is too humid or too dry will mimic your typical allergy or asthma symptoms. Air that is too dry or too moist can also cause cracked wood floor and molding.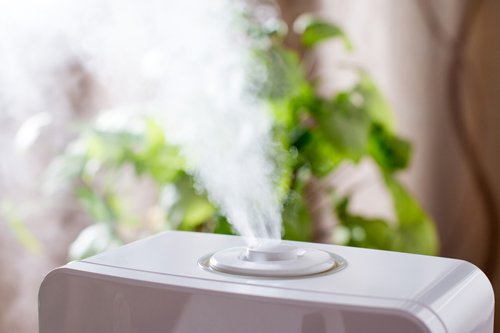 Our licensed professional residential humidifier technicians will work to deliver exceptional installation, replacement, and maintenance services. So whether you are updating your home to be healthier or more energy-efficient, After Hours Heating and Air offers a complete line of innovative products and services designer to improve the quality of you indoor air.
Humidity Control Installations
Finding the right humidifier for you home is the most important part of installation. Our team will run through you building with you to determine the right systems for you.
Having a humidifier or dehumidification system in your building gives you the power to control the amount of humidity in the air. You can also protect your home from the damaging effects of dry air. After Hour Heating and Air professional humidifier technicians provide superior, efficient, and unmatched installation services.
We install your humidifier directly into your existing heating and cooling system.
Humidifiers And Dehumidifer Repairs
If your humidifier begins to underperform or become inefficient it may be the time to replace your system. Having a skilled, trained professional to handle the replacement of your system can ensure efficiency and longevity. Unlike portable humidifiers, whole-home models integrate directly with your heating and air conditioning system. In order to replace your old humidifier you must call a professional.
Call (502) 593-8081 today and have an expert from After Hours Heating and Air inspect your humidifier – we proudly offer 24/7 service!
Contact Us Today for Humidity Control In Shepherdsville, Mt Washington, Louisville, Jeffersontown, KY and Surrounding Areas