Air Conditioning Services In Shepherdsville, Mt Washington, Louisville, Jeffersontown, KY and Surrounding Areas
Air Conditioning And Cooling Near Louisville, KY
Do you need to schedule a new air conditioning installation, routine air condition maintenance, or emergency AC repair for you home? Call the air conditioning experts at After Hour Heating and Air near Louisville and Elizabethtown, KY. Our experienced air conditioning technicians have years of experience necessary to handle any residential air conditioning services that you may have. Contact Us Today for Air Conditioning Services In Shepherdsville, Mt Washington, Louisville, Jeffersontown, KY and Surrounding Areas.
At After Hours we work hard to ensure that you have comfort in your home, especially during hot, long summer days. Let our highly skilled air conditioning technicians service your system today!
A/C Maintenance And Repair
Even the best equipment will start to show it's age, and changes in temperature put a lot of stress on HVAC units. Servicing your air conditioner annually will ensure that it is running correctly and efficiently, while offering the advantage of extending the life of your equipment. After Hours Heating and Air can help you maintain your system to ensure it is working at peak efficiency.
Our experienced technicians can handle all types of minor and major air conditioning repairs for residential and commercial buildings. We work hard and make quality repairs to ensure your system runs at peak efficiency.
Air Conditioner Installations and Upgrades
Does your air conditioner seem to be going out? Most AC units are made to last only so long, and more modern units can be much more efficient. Let After Hours heating and Air make the entire installation process seamless and easy!
Our trained technicians will assist you in finding the best air conditioning solutions for your building and budget. Whether it's home, office, warehouse or retail center, we work to ensure quality, comfort, and complete customer satisfaction.
When you need a speedy, high quality, service call count on the dependable air conditioning professionals at After Hours Heating and Air. Call our office at (502) 593-8081 or visit our contact page for a free estimate.
Air Conditioning Services
An air conditioning system has become an important part of every household. In this technology-driven society, hardly anyone is not using an air conditioning system to get a comfortable and cooling ambiance. There are various types of air conditioning systems available in the market at different prices.
However, you cannot buy a new system whenever your old air conditioning system stops working. Sometimes a simple servicing or repair can make your system work like a new one. Thus, it is important to maintain your system in good condition. For this, you can take the help of the experienced team of After Hours Heating & Air as they provide quality repair services.
Signs that your air conditioning system requires servicing:
A dirty system can produce several harmful gases, smoke, soot, unwanted noises, and foul smell.
Production of unwanted noises.
High electricity bills.
These are some of the important signs that suggest your system requires repair After Hours Heating & Air is one the most trustworthy companies from where you can get your system repaired.
Why choose After Hours Heating & Air?
After Hours Heating & Air provides quality air conditioning services at affordable prices, it has a team of certified people who carefully examine your problem, do thorough research, and eventually provide you with the best possible solutions. They also provide free suggestions that can help you to avoid such problems in the future. They provide affordable services for heating, cooling, HVAC system, installation, maintenance, and various others. The team is quite friendly and provides you with a system and solution that fits your unique needs.
Services provided by After Hours Heating & Air
Whether you are using your system at home or in offices, you can always contact us for from, and we are ready to provide services anywhere you want. The services provided by After Hours Heating & Air are as follows:
Installation of the system: You have brought a new system but worried about how you are going to install it? You need to worry, and you need to pick up your phone and contact After Hours Heating & Air. Then we will provide a team of technicians that will install the system on their own without causing any kind of trouble to you.
Repair of the system: Imagine those hot and sunny days, and suddenly your air conditioning system stops working. That could be a problematic situation; however After Hours Heating & Air is always there to help you in your tough times. We provide quality air conditioning repair services at affordable prices.
Replacement: Sometimes it is possible that a simple repair will not make your system work properly. In such cases, After Hours Heating & Air replaces the part (if required) so that you can continue to have a comfortable life with the help of the system.
Tune-up and Maintenance: Using a dirty or neglected system can lead to several disadvantages such as monetary losses, gas production, and many more. Thus, it is important to get your system serviced.
And the best part is you can avail all these services without going out of budget.
Best Air Conditioning Services In Shepherdsville, KY
Air conditioners are the ultimate go-to's in the summer seasons. Air conditioners offer your house a cool aura and are thus essential equipment that every household must invest in. It goes without saying that one must also invest in repairing and servicing their air conditioners regularly so that you can avoid paying additional costs in the long run. Well-functioning cooling units work wondrously in offering optimal comfort to you and your family.
When performing the best air conditioning services in Shepherdsville, KY, the technicians first start with cleaning the filters and the fin, followed by the cleaning of condenser and evaporator coil. The fans and drains are also cleaned, after which a leakage check is performed followed by coolant level check. The service ends with an overall unit check. These checks ensure that the AC runs smoothly and efficiently.
About Us
At After Hours Heating & Air, we are a team of well-equipped and skilled individuals who look forward to offering you some of the most remarkable HVAC repair and maintenance services. Our augmented approach towards designing some of the most developed HVAC services has helped us become a leading specialist in the industry. Other than air conditioning services in Shepherdsville, KY, we also offer:
Air Conditioner Installation Services
Emergency Air Conditioner Services
Our customers choose us because:
Our exquisite experience in the field of HVAC maintenance and repair has allowed us to gain optimal efficiency in the marketplace. We thus put forward our very best to ensure offering maximum satisfaction to our customers.
We ensure using technology's most advanced solutions to come up with some of the most premium solutions to help you get rid of your HVAC inconveniences. Thus, we've got you covered.
Our customer support staff is dedicated to offering its best to its customers. We are here to cater to all your problems and will offer our services to you.
Before offering you a relevant service, our staff ensures doing meticulous testing of the solutions to give you a full chance at overcoming your HVAC related problems.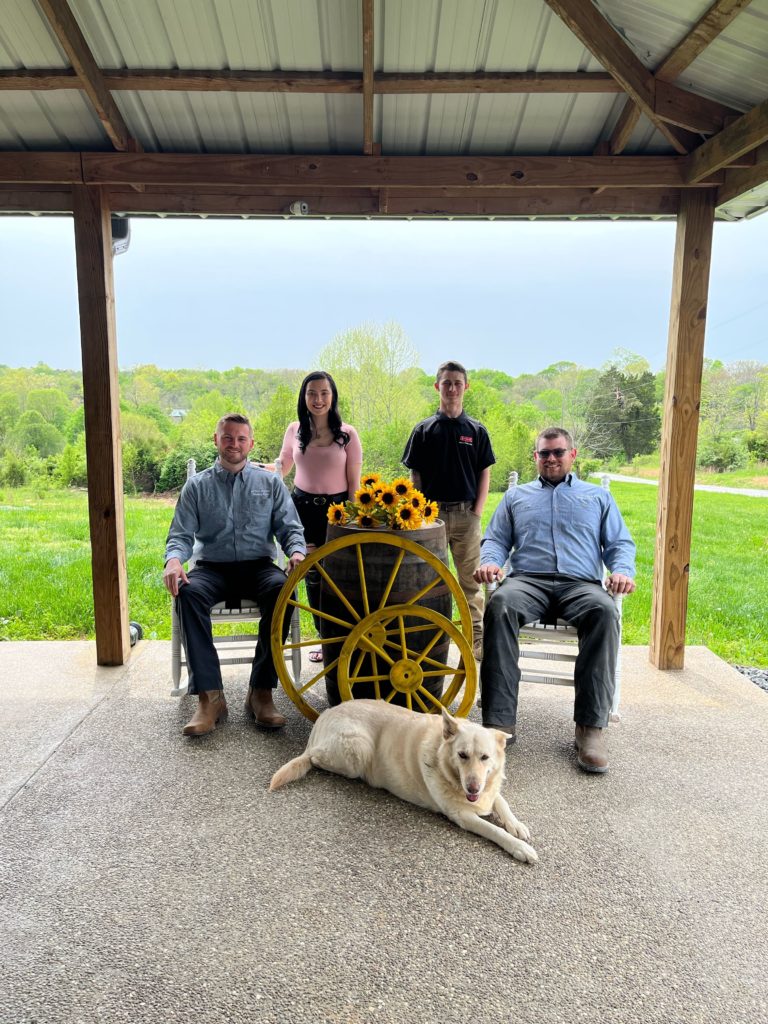 Contact Us
Now dive deep into our HVAC repair and maintenance services and avail the best air conditioning services in Shepherdsville, KY. Call us today at (502) 593-8081!
After Hours Heating and Air is dedicated to providing you with excellent quality air conditioning and heating throughout the lifetime of your units. If you're thinking about purchasing a new unit, we'll give you the option to bundle your maintenance plan in with your purchase. You can even finance it and not have to worry about annual maintenance costs. When you sign up for a maintenance plan, we offer some other incentives as well to make working with us even more convenient! Check out our
maintenance plan
Contact Us Today for Air Conditioning Services In Shepherdsville, Mt Washington, Louisville, Jeffersontown, KY and Surrounding Areas